Dublin is a thriving, vibrant, and diverse city with many locations perfect for starting and running a business. The city and county of Dublin have a population of more than 1.3 million people. In addition to its robust job market, Dublin has an extraordinary business culture. There's plenty to do after work hours. From grabbing a pint at a nearby pub to checking out local markets and festivals, business owners and entrepreneurs will never get bored.
Key Areas in Dublin
The majority of the city center south of the River Liffey comprises Dublin 2. This area includes Trinity College, Temple Bar, Merrion Square, and Leeson Street. Additionally, the city is home to many of Ireland's government buildings. People can relax in the park at Merrion Square during lunch or listen to live music after work at The Temple Bar.
Dublin 4 (often referred to as "D4") includes the areas of Belfield, Pembroke, and Ringsend. Many of the city's embassies are located here, as well as the Royal Dublin Society, Google's European headquarters, and University College Dublin. Considered a more posh area of Dublin, D4 features an abundance of upscale restaurants and trendy pubs.
Dublin 8 includes such places as Dolphin's Barn, Merchant's Quay, and South Circular Road. This section of Dublin houses St. Patrick's Cathedral, the Guinness Storehouse, and the Irish Museum of Modern Art. Workers will also find a centuries-old pub and some great markets to explore.
A part of Dublin 8, the suburb of Portobello is just south of the city center. It was developed in the 18th century but started to quickly expand in the 19th century. Today, Portobello is a trendy area with plenty to see and do. Workers can enjoy lunch at one of the many cafes, visit antique shops along the canal, and enjoy the nightlife after a busy day. The area is home to the Irish Jewish Museum, which is dedicated to the history of the Irish Jewish community in the area.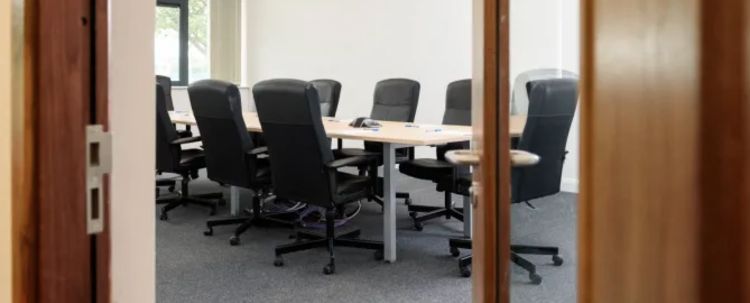 Located about 10 kilometers from Dublin's city center, Swords is the administrative capital of Fingal. Many historical buildings still stand here, such as the Swords Castle and the Swords Round Tower. In addition to its interesting history, Swords also features great bars and gorgeous parks.
3 Reasons Why Dublin Is a Great Place to Run a Business
01.
A Business-Friendly City
Dublin has worked hard to create an attractive atmosphere for businesses and top talent. For instance, in the 1980s, the city redeveloped the historic docklands, which is now home to thriving financial and technology businesses. Nontraditional offices and coworking buildings are prevalent in Dublin, so there's no need for anyone to get tied down to conventional office spaces.
02.
Much to Do During Downtime
There's no shortage of things to do in Dublin during lunch breaks and after work. The city has some of the best pubs in the world, incredible restaurants, and chic cafes. Dublin is home to several parks, festivals, markets, historical sites, and all kinds of exciting nightlife.
03.
An Incredibly Diverse Area
People come from all over the world to live and work in Dublin. There are plenty of opportunities for those who work in the city to meet like-minded people and develop new business and personal relationships.
Local market experts with you every step of the way.
As specialist brokers in the flexible office market, Rubberdesk is across all the options, offers and availability. We have real time pricing for thousands of spaces listed by hundreds of providers to help find your next office.
It's EASY, FAST and FREE to use Rubberdesk.
Start by telling us what you need.
We'll give you a call back with a bespoke shortlist of options to discuss.
Or give the experts a call +44 (0)800 699 0655