A serviced office is an all-inclusive leased space that professionals and companies rent on shorter-term all-inclusive rolling contracts. The short-term lease lets the tenant grow or downsize as needed, without having to wait for the traditional multi-year lease to expire. As a tenant you still get everything you might expect from a professional office space including security, cleaning, maintenance, and even parking.
Today's serviced offices come in a variety of sizes, from a single dedicated room to a full building. Businesses of all sizes and types can find serviced office space with not just desks and chairs but also reception services, IT infrastructure, and meeting facilities.
Further reading: The Top 10 Benefits of a Serviced Office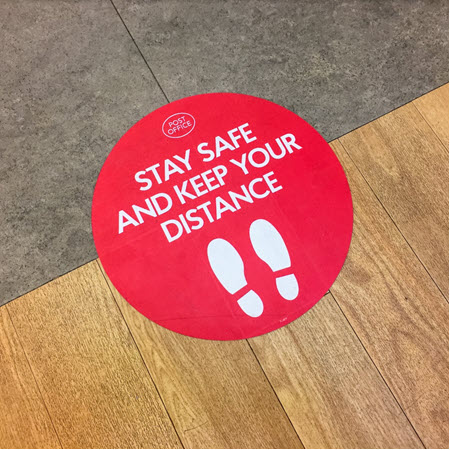 COVID-19 wreaked havoc on numerous industries and businesses, and coworking has been forced to evolve in its wake. Shutdown restrictions varied greatly by country and county, but once businesses began reopening, operators faced the novel challenges head-on developing their own Covid-19 safety standards like us & co's implemented by UK's Landmark Offices.
While these businesses faced dwindling memberships as employers and employees alike realised they could do all their work from home and save on commercial costs, the demand for coworking by larger corporations is now on the rise.
However, the safety of this setup is a concern for members and interested prospects alike — and rightly so. All the big operators have taken significant steps to decrease risk. The New York-based behemoth WeWork, for example, has taken the following measures:
Increased sanitization
Personal protective equipment
Single-use products
Staggered seating and socially distanced layouts
Improved air quality
Direction and approval from experts
Behavioral signage
With these measures and more in place, serviced offices have never been safer, and some of the changes might be here to stay. Look into the spaces near you to find out exactly how they're putting safety first during this unprecedented time.
When Regus began, it was largely geared toward entrepreneurs, freelancers, and startups. In many ways, the industry still caters to these kinds of businesses, but it has also expanded to incorporate companies of all sizes.
Serviced offices are utilised by all of the following:
Entrepreneurs
Financial professionals
Small businesses
Startups
Construction companies
Large corporations, including Amazon, Microsoft, and Google
Whether you need a desk, a private office for 10, or a large space for a growing team, here are just a few of the office operators in Ireland.